Lucentem Media Group is a creative marketing and entertainment agency with an international focus. We routinely partner with other agencies and leaders in these industries, allowing us to specialize in cross-border relations. We have represented an array of clients from athletes, to musicians, to filmmakers. Whether you are just getting started in the industry or you are ready to take your career to the next level, our team is equipped with the expertise to bring you and your business to an elite level.
Lucentem Media Group is proud to be partnered with Maloney & Thompson, a premier hockey agency for over 30 years. Their roster of NHLPA-certified agents represent players in the NHL, AHL, CHL and European leagues. This partnership allows both companies to provide a superior level of support to players on and off the ice.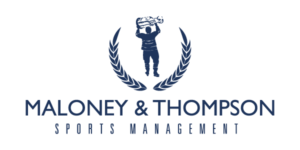 Mission
At Lucentem, we work at an elite level while maintaining a personal approach that is solely focused on the individual needs of our clients.
Our Strengths
We are passionate about the arts and the world of entertainment. We understand the devotion that is necessary to build a successful career in these fields, and we bring the same level of devotion to our clients.
We work at an international level and are able to provide our clients with cross-border representation to assist in their business endeavours no matter where they are located or where they are headed.
We take pride in providing a full-service approach that puts the needs of our clients first.
We are tapped into the sports and entertainment industries and we understand the current trends that affect sports, music and film. This allows us to work efficiently and proactively.